VOLVO CAR USA
Overseas Delivery | US Military
Volvo Car USA is proud to support the men and women serving in the US Armed Forces. Enjoy exclusive savings and benefits when ordering a new Volvo during your overseas tour.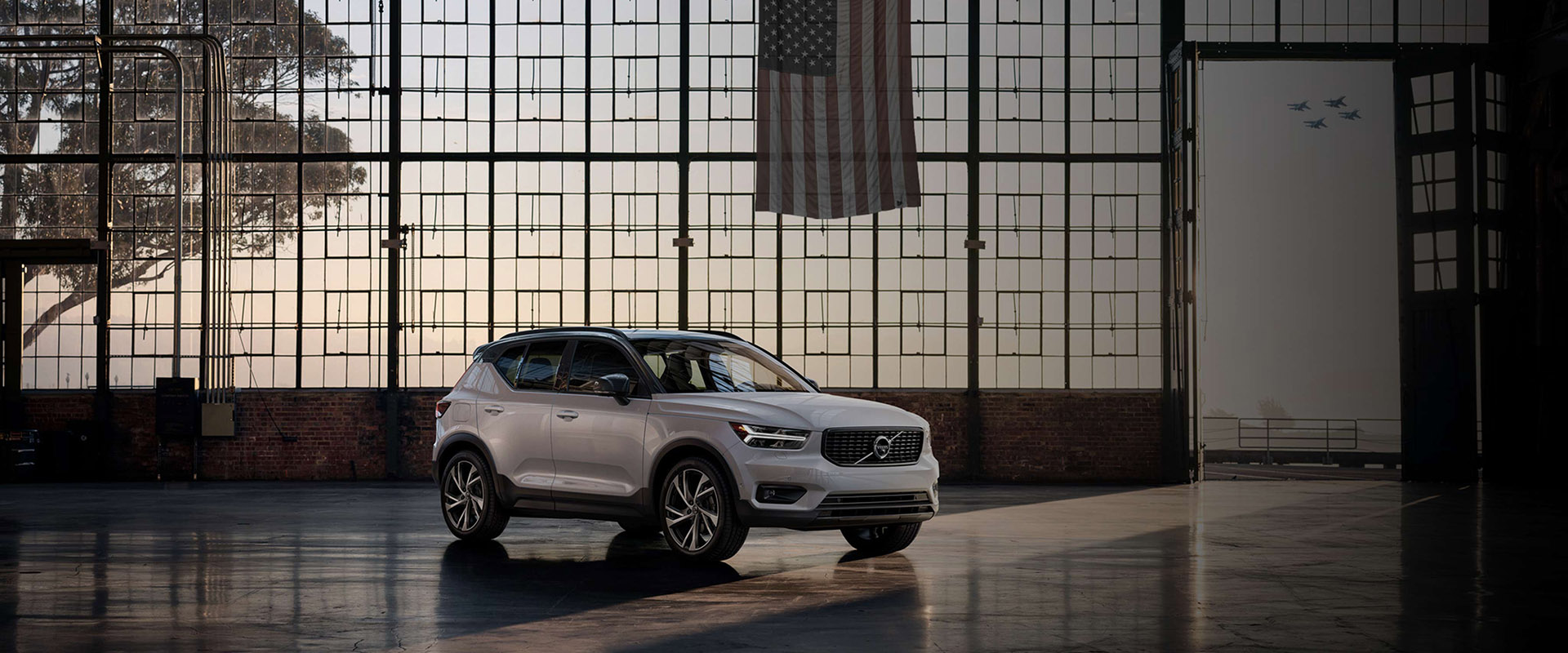 US Military
Overseas Benefits
Volvo Car USA is proud to support our Marines, Sailors, Guardsmen, Airmen, Soldiers and their families who make tremendous sacrifices protecting our freedom. We want to make getting a Volvo less complicated for them so they can ensure their families are protected and safe while driving.
Delivery
Choose where to take delivery* of your new Volvo:
At your local Military Sales Agent, or
In Gothenburg, Sweden, at our Factory Delivery Center.* Two complimentary one-way tickets to Gothenburg, and hotel accommodations for one night included.
Exclusive Pricing
Active duty US Military personnel and US Diplomats stationed overseas can purchase a new Volvo with significant savings below US MSRP.
Warranty | Maintenance
Drive your new Volvo worry-free while Overseas:
3 years of complimentary maintenance
Enjoy complimentary scheduled maintenance on your new Volvo for 3 years or 30,000 miles (whichever occurs first).
4 years of warranty coverage worldwide
Enjoy comprehensive coverage for your new Volvo for 4 years or 50,000 miles (whichever occurs first).
3 years of roadside assistance
We've got your back with roadside assistance, 24 hours a day, 7 days a week, 365 days a year.
Home Shipment
For military customers stationed within Europe, we will provide shipment back to the US Volvo retailer of your choice, up to 5 years after purchase.** Learn more about the Volvo Home Shipment Program.
* Please check with your local Military Sales Agent for information on registration and insurance.
** Vehicles dropped at locations other than Gothenburg will incur an additional fee. Please refer to the Volvo Home Shipment Program page for a full list of available locations and pricing. US destination charge still applies.